Just as Dell finally nears the end of its torturous, six-month long buyout process, another past-its-prime former tech rock star appears to be laying the groundwork for a buyout of its own.
By revealing plans this week to explore strategic options, including a possible sale, BlackBerry (BBRY) is all but waving the white flag after losing a punishing battle with Apple (AAPL) and devices powered by Google's (GOOG) Android.
Despite similarities with the situation at the slumping PC maker, BlackBerry's newly-formed special committee can avoid the drawn out and contentious process facing Dell by being prepared for rival bids and activist investors, setting reasonable price expectations and keeping the process very transparent.
"Don't be caught flatfooted the way Michael Dell was. Be ready for the Carl Icahn person who is going to poke his nose in your business," said Anthony Michael Sabino, a professor at St. John's University.
As BlackBerry's market capitalization has shriveled to just $4.8 billion from a 2008 peak of $84 billion, the Canadian smartphone maker is warming up to the possibility of going private, Reuters reported on Friday. BlackBerry confirmed that possibility on Monday, saying it is prepared to "explore strategic alternatives," which is corporate code for hanging a "For Sale" sign on top of the company.
Like Dell, which has grappled with plummeting PC sales amid an industry shift toward laptops and tablets, BlackBerry faces daunting dynamics that have led it to conclude it needs time to plot a comeback away from the harsh scrutiny of Wall Street.
"Michael Dell had to deal with declining PC sales and came to the very smart conclusion he could better meet those challenges as a private company. BlackBerry may be in the very same position," said Kathleen Wailes, senior vice president at strategic communications firm Levick.
But now that it has signaled a willingness to put itself up for sale, BlackBerry has set in motion a delicate process.
"Once you let the genie out of the bottle, you can't put it back in," said Donna Hitscherich, a professor at the Columbia School of Business and former Wall Street lawyer and investment banker at J.P. Morgan Chase (JPM). "You can't say, 'You know what we're only kidding or we're going to ignore an $11 bid because our horse didn't win.'"
One of the key lessons for BlackBerry's board is to be prepared for anything, especially a rival bidder or activist investor that could derail the sales process.
Dell learned this lesson the hard way when billionaire investor Carl Icahn made Michael Dell's life miserable by pushing for a hefty dividend payout, launching a proxy fight to oust the board and taking the company to court. Icahn's relentless campaign has thrown the transaction into disarray and forced the buying group to slightly sweeten its offer price.
"Michael Dell expected a very easy go-private transaction. He truly did not believe someone else would seek to buy his namesake company from under him," said Sabino. "BlackBerry has to at a minimum accept the fact there will be a rival. Who that is, nobody knows."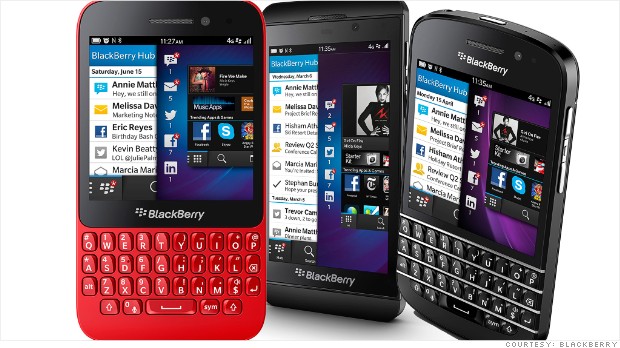 'Squeaky Clean'
All of this underscores the need for BlackBerry to conduct a very open and transparent buyout process that will be tough for a rival to challenge on grounds of conflict-of-interest.
"The lesson for Blackberry's incumbent management is to have a very squeaky clean process," said Sabino.
Icahn has challenged Dell's willingness to alter the voting requirements in exchange for a higher offer from its founder.
"The more you try to tinker with the process, innocent as that might be, you're just giving ammunition to your opposition," said Sabino.
It seems that BlackBerry may be taking this issue seriously as the company already announced the formation of a special committee to run the process.
Gene Urcan, an M&A investment banker at boutique firm Capello Group, said the decision to form a special committee is smart because it can avoid potential board conflicts.
"There is almost a guarantee to be a lawsuit of some kind, so the board by setting up a special committee is covering its bases," said Urcan.


Source: foxbusiness.com